---
Culture
---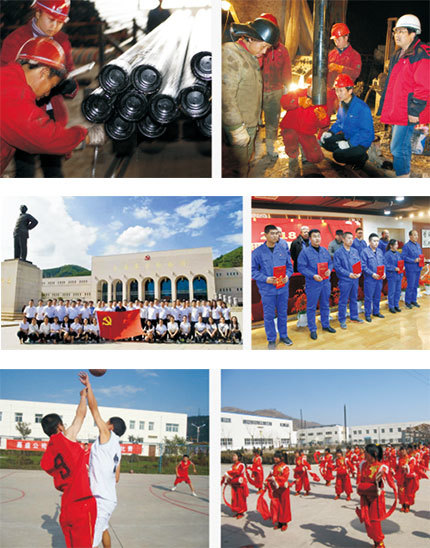 Innovation,hard work,dedication,pragmatism and harmony.
Based on Yanan,facing Northern Shaanxi,serving the whole country and going to the world.
Establishment:a team of excellent employees;a management team with both ability and moral integrity;a technical team with continuous improvement.
Establish:the enterprise image of honest management.
Establishment:the base of excellent petroleum machinery processing.
Scientific management,high quality and efficiency,integrity and compliance,and continuous improvement of the quality management system.
Honest and trustworthy,quality oriented.
Let users rest assured is our solemn commitment to you.From the product design,manufacturing,inspection,factory and other aspects,we have fully considered your needs and your concerns.We unremittingly grasp the quality,tirelessly pursue perfection,is to build a strong cornerstone of the enterprise,let Jiasheng users rest assured!Users are the source of our food and clothing,your care and patronage is the driving force for our progress.In addition to our high-quality products presented to you,more meticulous service to solve your worries.No matter what service you need,we will send you satisfaction!Customers are the source of our life,no matter how close and Tianya we will provide you with quality service!